Home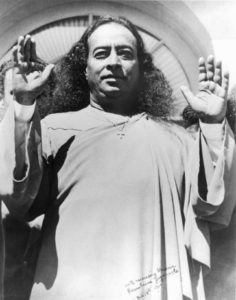 Upcoming Programs
Sunday Satsangs(from 11:00 am to 12:30 pm)
18th June (10 am – 11 am) – Webinar satsang with Nayaswamis Jyotish and Devi
18th June (11 am – 12:30 pm) – Level 1 review.
24th June (5:30 pm – 7:00 pm) – Healing Session at Tulsi Bose's house.  Call Debjit at 9831783800 for more information.

10th Dec –  8hr Christmas Meditation.
 (Please visit Calendar for full list of programs)
Venue for most of the programs:
Pallavi Apartment
17, Ballygunge Park Road
(This road is the one opposite Gurusaday Road, near Ice Skating Rink.)
Kolkata- 19
Map
Weekly Live Webinar Satsangs
Brahmchari Jemal ji is conducting live Webinar Satsangs for Kolkata every Tuesday at 8:45 Indian Standard Time.  To register, please visit this link
To watch past satsangs please visit our Brahmachari Jemal Webinars page
For other webinars conducted in India please visit Ananda India Online
Recent Events
More videos and pictures will be coming soon of the events held from June 1st to June 4th.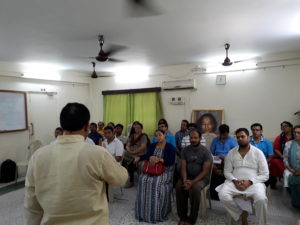 Anil Sinha teaching Level 1 class.
Autobiography of a Yogi Daily Wisdom App


Receive daily passages from Paramhansa Yogananda's spiritual classic,
Autobiography of a Yogi. 
Available now for Android devices at Google Play Store.
Learn More
JAI GURU!