Home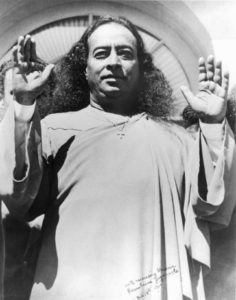 Two Special Upcoming Events
Free Public Lecture on the topic "How to Be Happy All the Time:  An Introduction to Meditation and Kriya Yoga" by Nayaswami Jaya and Brahmachari Jemal from 6 pm to 8 pm on Saturday, 25th February 2017 at ICCR (Indian Council For Cultural Relations), 9A, Ho Chi Minh Sarani, Kolkata
"How To Meditate: A Beginner's Workshop" from 11 am to 2 pm on 26th February 2017 at the below mentioned address:
Pallavi Apartment
17, Ballygunge Park Road
(This road is the one opposite Gurusaday Road, near Ice Skating Rink. At the entrance of the road is a shop called 'Bhagya Lakshmi')
Kolkata- 19
Map
Upcoming Satangs
All are welcome to attend Satsang, with Nayaswami Jaya and Brahmachari Jemal, on Sunday 26 February 2017, 5 p.m. to 7 p.m., at the below mentioned address:
Pallavi Apartment
17, Ballygunge Park Road
(This road is the one opposite Gurusaday Road, near Ice Skating Rink. At the entrance of the road is a shop called 'Bhagya Lakshmi')
Kolkata- 19
Map
Autobiography of a Yogi Daily Wisdom App


Receive daily passages from Paramhansa Yogananda's spiritual classic,
Autobiography of a Yogi. 
Available now for Android devices at Google Play Store.
Learn More
Webinars
Brahmchari Jemal ji is conducting live Webinar Satsangs for Kolkata every Tuesday at 8:45 Indian Standard Time.  To register, please visit this link
To watch past satsangs please visit our Brahmachari Jemal Webinars page
For other webinars conducted in India please visit Ananda India Online
JAI GURU!