Home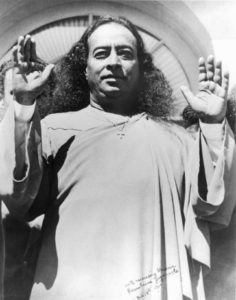 Special Satsang with Brahmachari Jemal Ji and Brahmachari Sagar Ji
Brahmachari Jemal Ji and Brahmachari Sagar Ji will conduct a special satsang for the spiritual benefit of the beloved devotees, on Friday 17th March 2017 from 7 p.m. to 8.30 p.m. at the below mentioned address. All are welcome.
Address:
Pallavi Apartment
17, Ballygunge Park Road
(This road is the one opposite Gurusaday Road, near Ice Skating Rink. At the entrance of the road is a shop called 'Bhagya Lakshmi')
Kolkata- 19
Map
Sunday Satsang
All are welcome to our Sunday satsang on 19 March 2017 from 11 a.m. to 12.30 p.m. at the below mentioned address.
Address:
Pallavi Apartment
17, Ballygunge Park Road
(This road is the one opposite Gurusaday Road, near Ice Skating Rink. At the entrance of the road is a shop called 'Bhagya Lakshmi')
Kolkata- 19
Map
Healing Class as Taught by Paramhansa Yogananda
Would you like to feel God's healing presence flowing to others through your hands and heart? Ananda Healing Prayer Ministry offers instruction, based on Yogananda's teachings, to those who wish to serve in this way.
Healing techniques as taught by Paramahansa Yogananda would help you pray most effectively for yourself and for those who need healing on a physical, emotional, or spiritual level. Praying for others in this way will also help to heal you. Master said "The channel is blessed by what flows through it."
Class Topic :
"Essentials of Healing Techniques of Paramahansa Yogananda for self-healing and being a channel to send healing energy to others".
Class will be held on Saturday 25th March 2017 from 10am-1pm
Who can attend: Regular meditators on any spiritual path.
Class Donation : Rs 300/-
Venue:
Pallavi Apartment
17, Ballygunge Park Road
(This road is the one opposite Gurusaday Road, near Ice Skating Rink. At the entrance of the road is a shop called 'Bhagya Lakshmi')
Kolkata- 19
Map
Please reach out to Debjit for any queries at 9830049508 or 9831783800 (Debjit is a Certified Healing Trainer from Ananda Sangha)
Recent Events
A wonderful time was had by all during Vivek and Cecila's visit to Kolkata.  A three hour program included chanting Master's Cosmic Chants, chanting Aum with Master's voice, meditation, a purification ceremony, affirmations, and a beautiful inspiring talk.
Pictures of Recent Events
Attendees of the the Light of God program
Cecila and Vivek giving blessings
Autobiography of a Yogi Daily Wisdom App


Receive daily passages from Paramhansa Yogananda's spiritual classic,
Autobiography of a Yogi. 
Available now for Android devices at Google Play Store.
Learn More
Weekly Live Webinar Satsangs

Brahmchari Jemal ji is conducting live Webinar Satsangs for Kolkata every Tuesday at 8:45 Indian Standard Time.  To register, please visit this link
To watch past satsangs please visit our Brahmachari Jemal Webinars page
For other webinars conducted in India please visit Ananda India Online
JAI GURU!