Home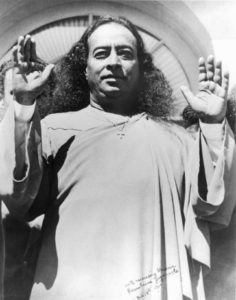 Upcoming Programs
1st June (6:30 PM – 7:30 PM) – Choir Practice with Brahmcharis Jemal & Baraquiel
2nd June (6:30 PM – 9 PM) – Level 3A Class (only for those who completed Level 2)
3rd June (10 AM – 1 PM) – Kriyaban Meditation with Brahmchari Jemal
3rd June (4 PM – 5 PM) – Choir Practice with Brahmcharis Jemal & Baraquiel
3rd June (6 PM – 8 PM) – Free Lecture on "How to Cultivate Inner Peace"
4th June (11 AM – 2 PM) – Level 1 Class (Hong Sau Meditation & Energization Exercises)
4th June (5 PM – 7 PM) – Satsang & Festival of Light with Brahmchari Jemal
Scroll Down for Details
Visit of Brahmchari Jemal
Ananda Kolkata is blessed with the visit of Brahmchari Jemal from 1st June to 4th June. He will be accompanied by Brahmchari Baraquiel. Several programmes will be conducted during his visit for the benefit of both old and new devotees as given below:
Free lecture on the topic "How to Cultivate Inner Peace" – 3rd June (6 PM – 8PM)
Level 1 Class covering Hong Sau Meditation, Energization Exercises and more – 4th June (11 AM – 2 PM) Class fee – Rs.650/- (Includes a book on meditation)
Free Satsang / Festival of Light – 4th June (5 PM – 7 PM)
Level 3A Class (only for those who have completed Level 2) – 2nd June (6:30 PM – 9:30 PM)
Kriyaban Meditation (only for Ananda Kriyabans) – 3rd June (10AM – 1 PM)
 Ananda Choir practice (open for all) with Baraquiel on 1st June (6:30 PM – 7:30 PM) & on 3rd June (4 PM – 5 PM)
Venue for all the programmes:
Pallavi Apartment
17, Ballygunge Park Road
(This road is the one opposite Gurusaday Road, near Ice Skating Rink.)
Kolkata- 19
Map
Weekly Live Webinar Satsangs
Brahmchari Jemal ji is conducting live Webinar Satsangs for Kolkata every Tuesday at 8:45 Indian Standard Time.  To register, please visit this link
To watch past satsangs please visit our Brahmachari Jemal Webinars page
For other webinars conducted in India please visit Ananda India Online
Recent Events
A wonderful time was had by all during Vivek and Cecila's visit to Kolkata.  A three hour program included chanting Master's Cosmic Chants, chanting Aum with Master's voice, meditation, a purification ceremony, affirmations, and a beautiful inspiring talk.
Pictures of Recent Events
Attendees of the the Light of God program
Cecila and Vivek give blessings
Autobiography of a Yogi Daily Wisdom App


Receive daily passages from Paramhansa Yogananda's spiritual classic,
Autobiography of a Yogi. 
Available now for Android devices at Google Play Store.
Learn More
JAI GURU!